Trips - Honeymoons
Discover Italy with a bespoke experience that will become the romantic cornerstone of your life ever after!

Your marriage deserves to be celebrated Italian style! The magic of Italy lies its natural beauty, rich history, friendly people, delicious foods, wines and quintessential style! Italy loves to celebrate Lovers!
---
Click on photo to enlarge and see other pictures.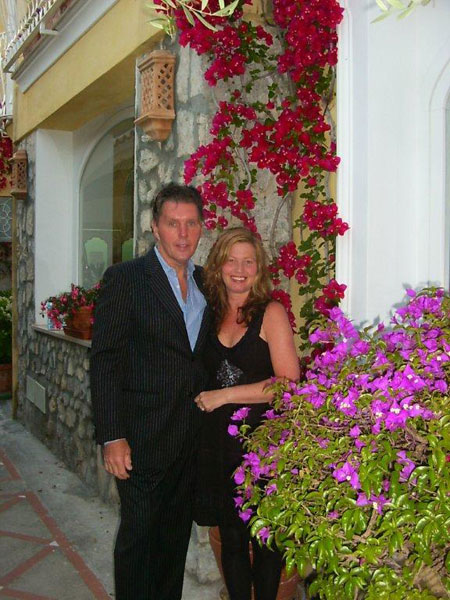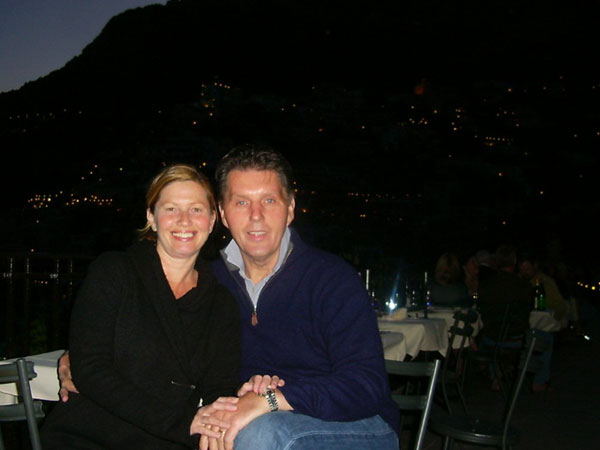 Bravo Italy Bespoke Travel
---
Kathy planned the most amazing honeymoon for us. Every detail that you can imagine was accounted for. When I say that we did not have to think about anything, it is not an exagerration. Kathy understood the type of trip that was right for us and tailored our plans exactly to that. Making changes during the trip was so simple, and the hotel staff went out of their way to make things special for our honeymoon. We went to 4 different places in Italy, and Kathy recommended exactly how much time would be enough in each place, and was right on point. I would HIGHLY recommend Italy Bespoke Travel to anyone planning an Italian getaway. - Erica and Kevin (July, 2014)
---
Working with Kathy Fahy was truly an enjoyable experience. Our honeymoon turned out magical because of her knowledge and advice. Kathy made sure we were in good hands every step of the way. It was a really nice touch knowing that she was behind the scenes ensuring that our trip was everything is was suppose to be. Moreover, she listened to what we wanted to get out of honeymoon and helped us make the best decisions for our trip. For example, we stayed in some of the most beautiful hotels we could stay in, located near the things we wanted to do in each city. Kathy also arranged for all our transportation between cities, which was one of our favorite luxuries! As a side note, my wife and I wanted to plan a lot of our days and Kathy had structured everything so we had a lot of control and freedom. With Kathy's help we were easily able to design the perfect honeymoon. She also helped us get the most out of our budget by providing us with objective advice on where our money would be best spent.

If you want a travel professional who is going to make your life easy and provide you with a truly bespoke experience, then Kathy is your woman. We consider her a good friend and can't wait to catch up with her soon. - Douglas and Heather (February, 2014)
---
My husband and I used Italy Bespoke Travel and Kathy Fahy as our honeymoon planner and gift registry website. Being in our 30's, we already both owned most of the traditional household items, but we still needed wedding gift ideas for friends and family who insisted on gifting from a "registry".

Kathy met with us in person multiple times before planning our trip in order to get to know us better and to get a sense of exactly what we'd like to do on our honeymoon. Then she planned a detailed, personalized trip to Italy tailored exactly to what we like to do! Let me say, we just got back from the most AMAZING and seamless Tuscan honeymoon planned by Kathy. We can NOT praise her enough for organizing such a fabulous trip and for the incredibly awesome registry they created for us online.

Everyone loved sharing in the excitement of our amazing honeymoon by gifting parts of it to us. Thanks to Kathy and her connections in Italy, we were treated like celebrities everywhere we went on the trip. We did not have to worry about a thing, even if we were running late for dinner or simply wanted to make a change to our plans (which is not easy on your own when you barely speak the local language). But with Italy Bespoke Travel, everything was taken care of for us instantly as though we were royalty, all we had to do is ask! The entire trip was COMPLETELY stress-free and for the first time, I didn't feel like I needed a "vacation from my vacation" when the trip was over (and that says a lot after the stress we were under from the actual wedding, which we planned ourselves!) Turns out, we were brilliant to have a honeymoon planner instead of a wedding planner!!!!

Thank you SO MUCH Kathy and Italy Bespoke Travel. You made our dream honeymoon a reality. Next time we go to Italy, we will be calling on you once again as our travel agent extraordinaire! - Jocelyn and Ken (October, 2011)
---
"...and I immediately turned to Kathy Fahy's Italy Concierge Services for that special wedding gift. None of my requests were too difficult and each met with enthusiasm, professionalism and an urgency to get the request fulfilled. The end result was a voicemail from the Honeymooners excitedly describing one of the most memorable evenings of their lives including a horse and carriage waiting to take them on a tour of Rome at night...she went beyond gift giving and created a memory". - Jack 2010
---